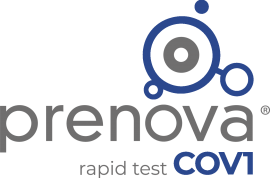 RAPID STERILITY TESTING FOR GLOBAL SAFETY
PROMICOL® made preparations for the future and will remain relevant in the ever-evolving business landscape, biopharma and medtech companies where
they need to discover sources of significant new value creation for a safer future with rapid response.
(HUMAN) VALUE OF OUR TECHNOLOGY
COVID-19, PRENOVA® COV1
At the dawn of the COVID19 pandemic our specific know-how and patented technology platform has been implemented in finding a solution to decrease the sterility testing time for the COVID19 vaccine to increase global safety. With a just-in-time strategy PRENOVA® COV1 was developed to help and validate sterility and administer vaccines as soon as possible. With our PRENOVA® platform we have made the most advanced discovery in our industry which can be implemented to reduce the go-to-market time for a gamma of vaccines.
The race for vaccine development has the pharma and biotech conglomerates requesting for a rapid and precise testing method.
The PRENOVA® COV1 platform is such a microbial detection system including instrument, reagents, software and customized support.
At the core of PRENOVA® COV1 is the proprietary and patented ATP testing method accepted globally due to reliability. Current methods require a 14-days sterility test waiting time before it can be released to the general public. PRENOVA® COV1 takes approximately 48 hours to respond, reducing the go-to-market time dramatically.
PROMICOL® is prepared for mass production and global demand from manufacturers and governments.
We are ready, today.