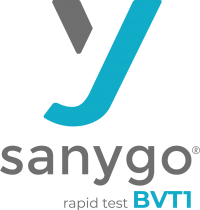 SANYGO®
Rapid Whole Blood Testing
The SANYGO whole blood assay provides a rapid test platform for analysis of the measurement of ATP release, which is used to identify patients who may be at risk for platelet based bleeding or thrombotic complications.
The current technology in blood testing can not detect the efficacy of DOAC on the coagulation in "real-time".
At PROMICOL we are focussed on giving back certainty to high-risk patients regarding their [medical and pharmaceutical] requirements.
ATP release assays have been acknowledged in peer reviewed publications as an important diagnostic utility for detecting impaired platelet function due to common inherited bleeding disorders. The translation to clinical practice was hindered as this approach was influenced by different parameters of platelet function. SANYGO has optimalised ATP bioluminescence for detecting impaired ATP release in a rapid analysis point of care setting. The test is developed for laboratories that wish to optimize testing for common platelet disorders.
The advantages of the SANYGO Rapid Whole Blood Analysis Platform are:
Quantification of anti-phospholipid antibodies
Quantification of anti-coagulation factorantibodies
Monitoring of P2Y12 and COX-1 inhibitors.
Ease-of-use
Minimal infrastructure needed
Small blood volume
Allows single sample measurement
Results shown in real-time
The major advantages of the SANYGO
®
BVT1 are that the testing time for blood collection to result takes no longer than 5 minutes. The system's proprietary technology makes it possible to measure in whole blood. The test can be performed with (citrate) anticoagulant blood as well as with fresh anticoagulant-free blood.
SANYGO® BVT1 Applications
The SANYGO
®
BVT1 has various applications:
It can be used for DOAC measurement for pre-surgery screening or for in traumapatients.
The diagnosis of anti-phospholipid antibodies can be established.
Near patient testing or self-monitoring of anticoagulant measurement to tailor the treatment dose of patients on atrial fibrillation, venous thrombosis, hip or knee replacement, and to assist medical doctors in adequate transcription of treatment dose.
Testing of antiplatelet agents near the patient to adjust the treatment dose of patients with stent grafts after ischemic arterial disease.
SANYTEC
®
is a stand-alone device and especially suitable for;
Rapid analysis
Targeted single marker measurement
SANYTEC
®
tests are:
Standardized
Easy to integrate and use
Applications can be found in:
Drug induced platelet disorders
Disease associated platelet diorders
Companion diagnostic analysis
Therapeutic drug efficacy
Our first application is in DOAC detection, aiding in decision making on antidote or thrombolysis administration in emergency settings.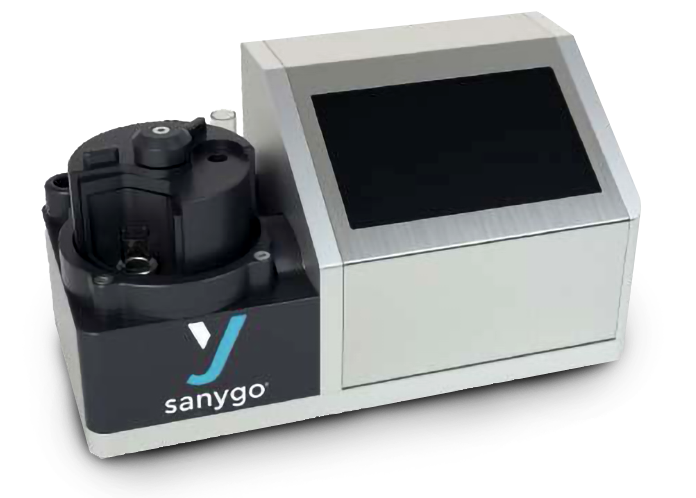 Benchtop point-of-care analyzer
The SANYGO® BVT1 rapid test system comes along with a proprietary point-of-care device the SANYTEC® 10. This point-of-care device is a benchtop analyzer that analyzes the amount of light emitted during the bioluminescence reaction in a single cuvette.
SANYTEC® 10 key features:
Fully automated analysis
Small sample size
Fast sample processing time
Small footprint
User-friendly
Temperature controlled (37 C)
75 μL sample volume/test
RT or 37ºC
Results can be viewed easily on the screen or exported for off-line analysis